Mother's Day Service starts at...
Our current church schedule is as follows:
Holy Communion – 1st Sunday of the month at 9:30am
Sunday Service – Sunday School/Morning service is at 9:30am, and the evening service is at 5:30pm.
Foodbank – Every Tuesdays from 9am – Until Complete
Prayer Meeting – Every Tuesday, Thursday at 9am and Saturday at 6am.
Bible Study – Every Wednesday at 6:30pm.
Health & Fitness – Every Tuesday and Thursday at 5:30pm.
Worship Team  – Every Thursday at 6:30pm.
Youth Ministry – Every Friday at 6:30pm.
We belong to the Assemblies of God denomination, which means that we believe in the 
four core tenants
 that govern it: Salvation, Baptism in the Holy Spirit, Divine Healing, and the Second Coming of Christ.
For powerful church worship, visit Lighthouse Outreach Center today.
Lighthouse Outreach Center AG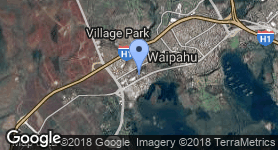 94-230 Leokane Street
Waipahu, Hawaii   96797
t. 808-680-0823