As we enter the new year, make sure you have the confidence to make it through which is "only" found in Jesus Christ.
As a church, Lighthouse Outreach Center brings biblical teaching and truth to all aspects of our ministry. From our church services to our prayer meetings, we seek to obey God's word and the leading of the Holy Spirit.
Our Honolulu, HI attendees feel the powerful touch of God's presence when they enter our sanctuary, and they are blessed by biblical teachings that can be practically applied to their lives. At Lighthouse Outreach Center, we welcome casual attire, business attire, and everything in between. It does not matter what you look like, which is why we encourage all congregants to come as they are.
Our current church schedule is as follows:
Holy Communion – 1st Sunday of the month at 9:30am
Sunday Service – Sunday School/Morning service is at 9:30am, and the evening service is at 5:30pm.
Foodbank – Every Tuesdays from 9am – Until Complete
Prayer Meeting – Every Tuesday, Thursday at 9am and Saturday at 6am.
Bible Study – Every Wednesday at 6:30pm.
Health & Fitness – Every Tuesday and Thursday at 5:30pm.
Worship Team  – Every Thursday at 6:30pm.
Youth Ministry – Every Friday at 6:30pm.
We belong to the Assemblies of God denomination, which means that we believe in the 
four core tenants
 that govern it: Salvation, Baptism in the Holy Spirit, Divine Healing, and the Second Coming of Christ.
For powerful church worship, visit Lighthouse Outreach Center today.
Lighthouse Outreach Center AG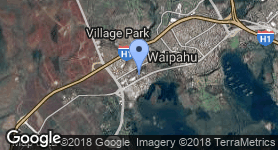 94-230 Leokane Street
Waipahu, Hawaii   96797
t. 808-680-0823